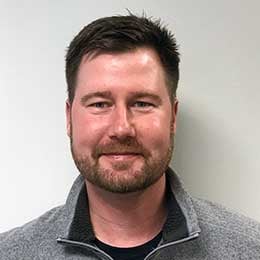 Mark Hafferman
Comparion Insurance Agent
Wausau, WI
"Expert insurance advice from a member of your local community"
Quote with Mark Hafferman
We're ready to offer personalized advice on your auto, home, life, or pet insurance needs.
About me
I enjoy and take great pride in getting to know my customers. Understanding their unique situations, needs and personal circumstances help assist me in guiding them to make informed insurance decisions by providing expert advice. I work with each client to recommend coverage options customized for each life-stage.
I grew up in Central Wisconsin and have spent significant time in the great Northwoods of Wisconsin. These experiences have helped enhance my conversations with customers in Central and Northern Wisconsin regions.
In having conversations with customers, I often discover similar interests. Such as enjoying the outdoors, boating, fishing, hunting, traveling, that help me assist in providing the best quotes possible for the same enjoyed past-times, while also making sure all ensured are well protected.
Services:
Local insurance agent
Insurance agency
Insurance consultant
Insurance expert
Insurance coverage
Asset protection
Life insurance agent
Life insurance consultant
Annuity consultant
401k consultant
Snowmobile Insurance
RV Insurances
Auto Insurance
Home Insurance
Life Insurance
Annuities
Renters Insurance
Motorcycle
Pet Insurance
Umbrella
Condo Insurance
auto insurance
home insurance
life insurance
annuities
renters insurance
Bodily injury
pet insurance
insurance consultation
farm insurance
personal property insurance
computer protection insurance
Hail Insurance
Endorsements
Dwelling Property/Personal Liability
Earthquake Insurance
Personal Auto Policy
Personal Property
A+ Rated Insurance Products
insurance coverage
water back up
premiums
deductibles
liability insurance
automobile liability insurance
collateral
jewelry insurance
flood insurance
Accident Insurance
auto liability
apple watch insurance coverage
Licensed in:
Illinois
Michigan
Wisconsin
Quote with Mark Hafferman
We're ready to offer personalized advice on your auto, home, life, or pet insurance needs.
Get claims help
File or manage your claim 24/7
Frequently asked questions
About Comparion Insurance Agency in Wausau, WI
Local sales agents serving customers in Wausau, WI. We're launching Comparion Insurance Agency: A Liberty Mutual Company to help consumers and small businesses get the expert advice they need to find the right insurance policy. Comparion agents will help you find personalized coverage to fit your budget - offering options from Liberty Mutual and many other national and regional insurance companies.
Comparion Reviews