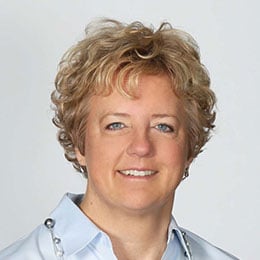 Darlene Von Arx, LUTCF
Comparion Insurance Agent
Edina, MN
"Expert insurance advice from a member of your local community"
My office
Centennial Lake Office Park I
7701 France Ave. S. Ste. 650
Quote with Darlene Von Arx
We're ready to offer personalized advice on your auto, home, life, or pet insurance needs.
About me
As your local insurance agent, I look forward to helping you tailor your insurance coverage to meet your specific needs. I specialize in auto, home, and life insurance. My goal is to provide you with quality service and products that will help you live a safer, more secure life. At Comparion Insurance Agency, we look forward to adding value to your insurance coverage, while experience excellent customer service.
My education background is a bachelor's degree in Business Administration/Finance from the University of WI - Eau Claire. I am a Member of the National Association of Insurance and Financial Advisors and I have attained my Fellowship from the Life Underwriting Training Council. I continually look forward to furthering my education to better service my clients.
Services:
Local insurance agent
Insurance agency
Insurance consultant
Insurance expert
Insurance coverage
Asset protection
Life insurance agent
Life insurance consultant
Annuity consultant
401k consultant
Snowmobile Insurance
RV Insurances
Auto Insurance
Home Insurance
Life Insurance
Annuities
Renters Insurance
Motorcycle
Pet Insurance
Umbrella
Condo Insurance
auto insurance
home insurance
life insurance
annuities
renters insurance
Bodily injury
pet insurance
insurance consultation
farm insurance
personal property insurance
computer protection insurance
Hail Insurance
Endorsements
Dwelling Property/Personal Liability
Earthquake Insurance
Personal Auto Policy
Personal Property
A+ Rated Insurance Products
insurance coverage
water back up
premiums
deductibles
liability insurance
automobile liability insurance
collateral
jewelry insurance
flood insurance
Accident Insurance
auto liability
apple watch insurance coverage
Awards & honors:
Circle of Winners
Crown Award
Liberty Leaders
Liberty Life Leaders
Sales Hall of Fame
Licensed in:
Arizona
Iowa
Minnesota
North Dakota
Wisconsin
Quote with Darlene Von Arx
We're ready to offer personalized advice on your auto, home, life, or pet insurance needs.
Get claims help
File or manage your claim 24/7
Frequently asked questions
About Comparion Insurance Agency in Edina, MN
Local sales agents serving customers in Edina, MN. We're launching Comparion Insurance Agency: A Liberty Mutual Company to help consumers and small businesses get the expert advice they need to find the right insurance policy. Comparion agents will help you find personalized coverage to fit your budget - offering options from Liberty Mutual and many other national and regional insurance companies.
Comparion Reviews