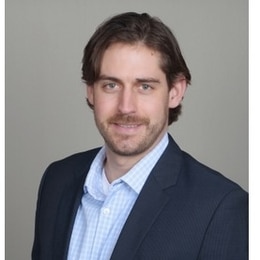 Cole Jensen
Comparion Insurance Agent
Edina, MN
"Expert insurance advice from a member of your local community"
My office
Centennial Lake Office Park I
7701 France Ave. S. Ste. 650
Quote with Cole Jensen
We're ready to offer personalized advice on your auto, home, life, or pet insurance needs.
About me
I began career with Liberty Mutual Insurance in 2018. I've recently transitioned to Comparion Insurance Agency, a Liberty Mutual Company, to offer more options.
I graduated from the Minnesota State University, Mankato with a degree in Marketing & Business Administration.
In my spare time, I enjoy anything outdoors or water related, Ultimate Frisbee, Basketball, and Tennis.
Serving clients in the Twin Cities Metro area, Eau Claire, WI and Des Moines, IA
I enjoy getting to know my customers and their unique situation, needs and personal circumstances, I help my clients by providing the expert advice needed to make informed insurance decisions.
Services:
Local insurance agent
Insurance agency
Insurance consultant
Insurance expert
Insurance coverage
Asset protection
Life insurance agent
Life insurance consultant
Annuity consultant
401k consultant
Snowmobile Insurance
RV Insurances
Auto Insurance
Home Insurance
Life Insurance
Annuities
Renters Insurance
Motorcycle
Pet Insurance
Umbrella
Condo Insurance
auto insurance
home insurance
life insurance
annuities
renters insurance
Bodily injury
pet insurance
insurance consultation
farm insurance
personal property insurance
computer protection insurance
Hail Insurance
Endorsements
Dwelling Property/Personal Liability
Earthquake Insurance
Personal Auto Policy
Personal Property
A+ Rated Insurance Products
insurance coverage
water back up
premiums
deductibles
liability insurance
automobile liability insurance
collateral
jewelry insurance
flood insurance
Accident Insurance
auto liability
apple watch insurance coverage
Quote with Cole Jensen
We're ready to offer personalized advice on your auto, home, life, or pet insurance needs.
Get claims help
File or manage your claim 24/7
Frequently asked questions
About Comparion Insurance Agency in Edina, MN
Local sales agents serving customers in Edina, MN. We're launching Comparion Insurance Agency: A Liberty Mutual Company to help consumers and small businesses get the expert advice they need to find the right insurance policy. Comparion agents will help you find personalized coverage to fit your budget - offering options from Liberty Mutual and many other national and regional insurance companies.
Comparion Reviews
5 out of 5

Thanks Cole for your help in getting us a better insurance rate!

Hannah S.

December 8, 2021

5 out of 5

Always looking out for my best interest!

5 out of 5

I have both home and auto policies with Cole. He listens to what I'm looking for and finds a great price that is lower than my expectations. Cole is also quick to respond whenever I need to reach him.

5 out of 5

Good communicator, empathetic.

Donna Bush

December 7, 2021

5 out of 5

I moved from Selective Insurance to Liberty Mutual. After receiving quotes from other companies, I found that Liberty gave me the best coverage for my home home, car, and additional needs. Was a good move for my family and informative. Thank you Cole! P.S. Thanks for helping with my Life insurance. That was a bonus conversation and something my Husband and I overlooked.

5 out of 5

Cole is a very professional agent. Couldn't be more pleased with his service and attention to detail

5 out of 5

Excellent to work with

5 out of 5

Cole is a great agent that took the time to get to know me and my insurance needs. In my first interaction with him, I was a long time customer of other agencies and he was able to quote me comparable coverage for significantly less. About 6 months later, he followed up and indicated he had found a cheaper option yet for the same amount of coverage. Ever since then, I knew I could trust that he was looking out for me. The process has been seamless each time and made it incredibly easy for me. Highly recommend!

5 out of 5

Cole has worked with me for several years to better serve my lifestyle and needs. He always provides upfront and honest answers and is able to explain my coverage options in ways that I can understand best. I highly recommend using Cole as your agent.