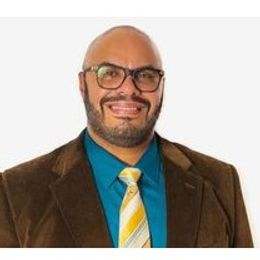 Parrisch Mateo
Comparion Insurance Agent
Orlando, FL
"Expert insurance advice from a member of your local community"
Quote with Parrisch Mateo
We're ready to offer personalized advice on your auto, home, life, or pet insurance needs.
About me
As your local Comparion licensed agent, I am committed to helping you find the right coverage for your insurance needs including options from Liberty Mutual or other companies if needed. Call me today so I can help you with auto, home, pet or life insurance.
Services:
Local insurance agent
Insurance agency
Insurance consultant
Insurance expert
Insurance coverage
Asset protection
Life insurance agent
Life insurance consultant
Annuity consultant
401k consultant
Quote with Parrisch Mateo
We're ready to offer personalized advice on your auto, home, life, or pet insurance needs.
Get claims help
File or manage your claim 24/7
Comparion Reviews
Rubel c

November 22, 2022

5 out of 5

Excelente servicio siempre está disponible para ayudar 👍🏾👍🏾👍🏾👍🏾👍🏾

Reinier m

November 14, 2022

5 out of 5

Acá den una muy buena atención ,te tratan como si fueran familia ,te lo explican todon muy detalladamente

Natali pineda.

October 24, 2022

5 out of 5

muy buen servicio.

Wanderlyn M

August 11, 2022

5 out of 5

Excelente el mejor, muy amable colaborador y está disponible ayudarte en todo lo que se necesite agradezco siempre el servicio de mateo lo recomiendo 100% con los ojos cerrados

5 out of 5

Mateo Parrish was an amazing person with a GREAT caring heart . He was able to explain every single Detail with any extra question I had . I honestly loved having him on the phone helping me and breaking every single step to me . I wish this world had more people like Mateo Parrisch . I can honestly say this person really do his job with extra love and passion . Thanks to his service and help,time and hard work I would stick around with Liberty mutual. Thank you Mateo Parrisch

5 out of 5

He's Amazing! Very informative, detailed, professional, helpful, flexible to your availability and very nice. I moved from NY to FL & I was lost comparing insurances, looking for the best one that fits me. I was getting tired of speaking to some reps that just mean business without any consideration to your budget & what meets your needs. So asking around I was recommended to Parrisch Mateo by my sales person where I bought the car & trust me when I tell you this has been one of my best decisions. Whenever you need him, He's there. He'll advice you and inform you about every little detail to the best of your understanding. AND, he'll try his best to accommodate your policy to your preferences and your budget. I am no longer lost. I am now feeling at ease knowing I am covered.

5 out of 5

Excellent customer service

5 out of 5

Great agent , helped find the right product for me
Our insurance partners
Did you know Comparion agents offer insurance from Liberty Mutual and many other companies? Agents can quote trusted insurance partners with products that cover your family, income and assets like a home, car, boat or jewelry. Our mission is to help you find the right insurance coverage at affordable rates.
Our key partners are listed below. We also offer dozens of other national and regional insurance companies depending on where you live.
Frequently asked questions
About Comparion Insurance Agency in Orlando, FL
Local sales agents serving customers in Orlando, FL. We're launching Comparion Insurance Agency: A Liberty Mutual Company to help consumers and small businesses get the expert advice they need to find the right insurance policy. Comparion agents will help you find personalized coverage to fit your budget - offering options from Liberty Mutual and many other national and regional insurance companies.